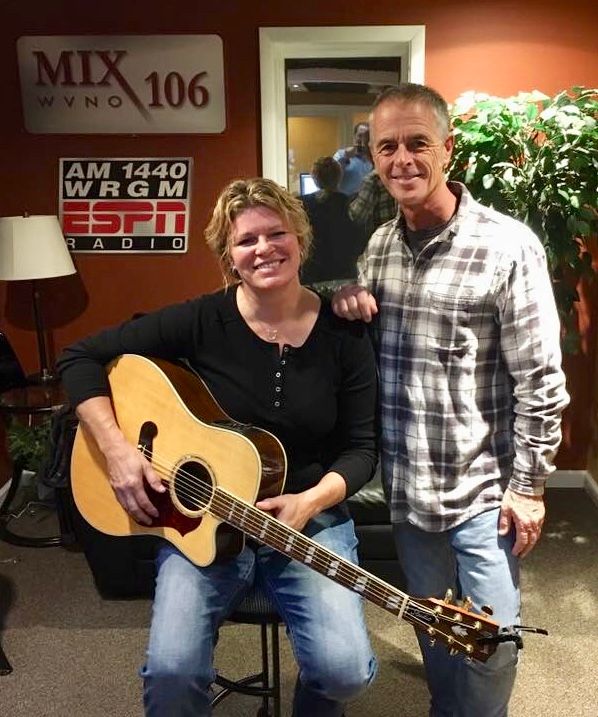 It has been a great year and I want to say thanks to everyone who has continued to support my music!  I'm so thrilled with how things are going!  I had the opportunity recently to be in studio with Tommy Barnes on Mansfield's 106.1 WVNO for his show "Rock Local First".   What a cool experience to get to share some of my story and play some songs for everyone.  Thanks to all who tuned in!!  ...and thanks Tommy for having me!
I also have to say a huge thank you to everyone who came out to support the show at King Avenue 5!  Wow!  What an awesome night!  "The Remnants" and I had an absolute blast playing for you!  I've included a link to the video of our last song of the evening.  We covered John Fogerty's classic "Fortunate Son".  This was just so much fun!  Hope you enjoy!
I hope you all have a wonderful holiday season!!  I plan to start working on a new album over the winter, so stay tuned for updates!  Take care and see you soon!
Kelly Vaughn and The Remnants covering "Fortunate Son"