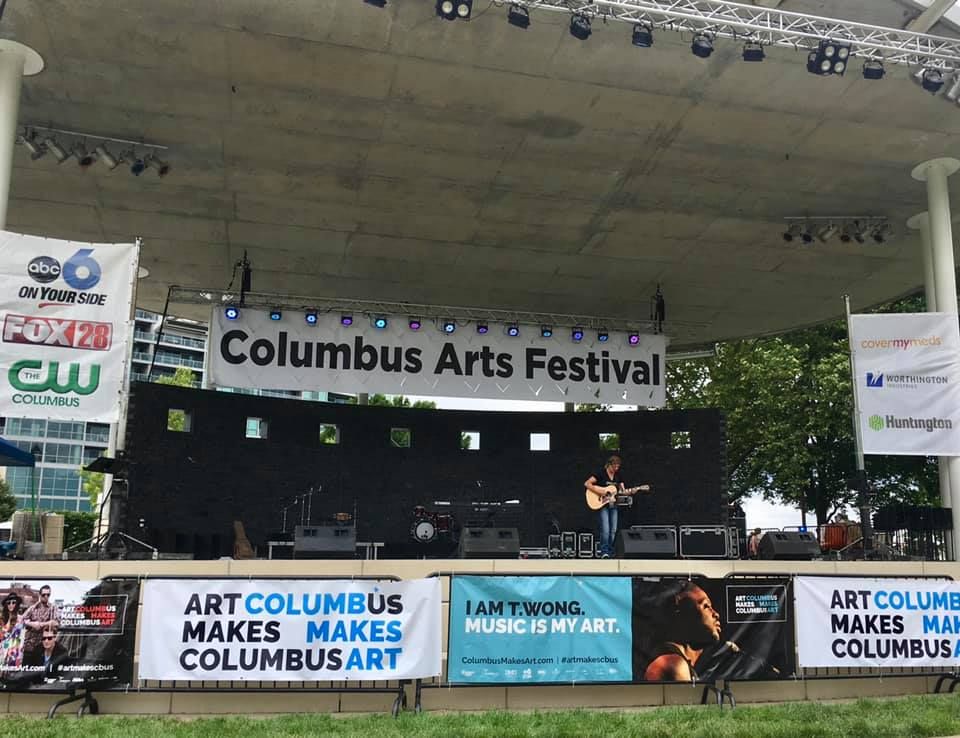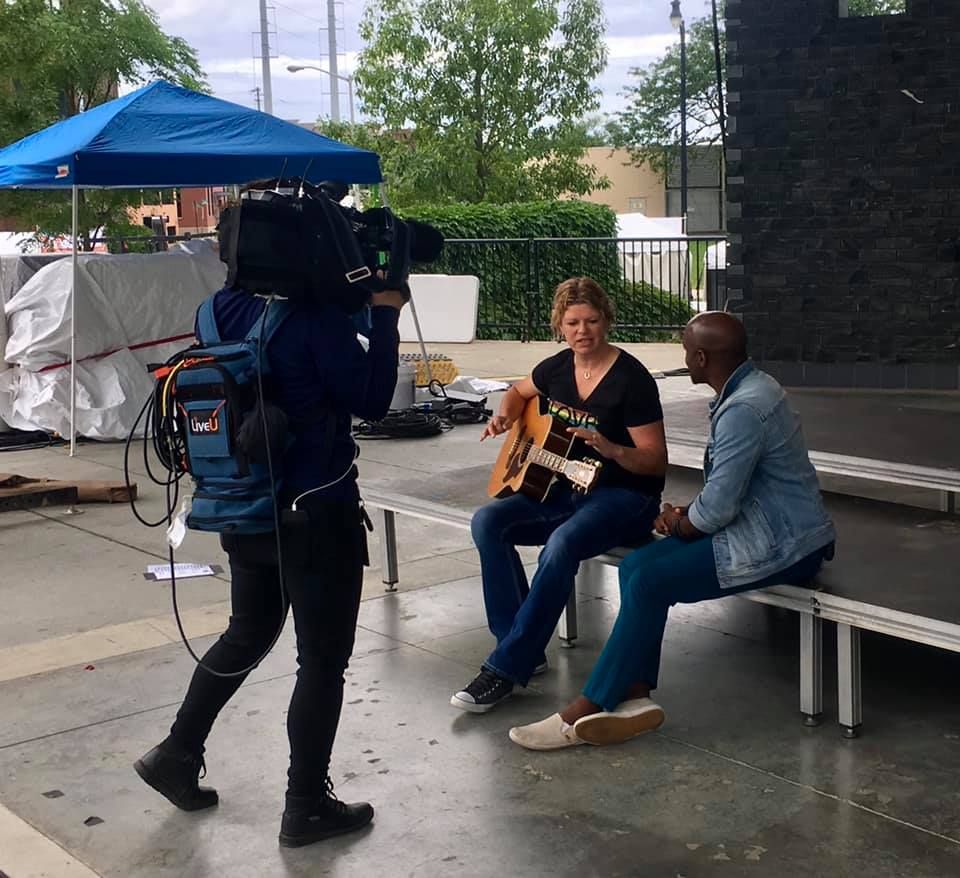 Summer is here and it is off to a great start!  I had a fantastic time and was very honored to play at The Columbus Arts Festival as part of the Pride at The Fest event.  I even did a song on the keyboard as a special treat for the performance.  Thanks to all who attended.  I also got to sit down with Joe Sam of WTTE for a short interview on Good Day Columbus...great weekend all around!
Recently I did an interview with Mike Foley of 90.5 WCBE for his segment Music Journeys.  Mike was an absolute pleasure to work with and it was a real thrill to hear my songs on the radio.  You can click the link below to listen.
I have a couple of exciting events coming up with my band.  Kelly Vaughn and The Remnants are going to rock Lancaster on July 5th for the Bandstand.  We return on July 26th to take part in the Lancaster Festival.  We are so excited!  Details on the event page.  See you soon!!